Our Hannoverian/Thoroughbred Stallion
Bank Marque
He does it all: show hunter, dressage, fox hunts, events.
The stallion we stand is a Hannoverian Thoroughbred by a German registered Hannoverian stallion and out of a Thoroughbred mare. Both of his parents were excellent movers, jumpers and had great brains. "Marque" reflects all of the talents of his heritage and passes this along to his offspring. Standing at 16-3 he is a lovely copper penny colored bay and has three fantastic gaits that get him noticed everywhere he goes. Marque is an excellent jumper - he makes it all look easy. And, just like his parents he has the great gentle brain that allows us to do it all with him. Currently he shows as a hunter and fox hunts on a regular basis; he will be eventing this fall, and is such a gentleman that we take him to the pond bareback for a ride!!
Fee: $1,000. Includes $250 booking fee. Live foal guranteed.
Pass this gentle brain, athletic ability and fabulous movement onto your offspring!!!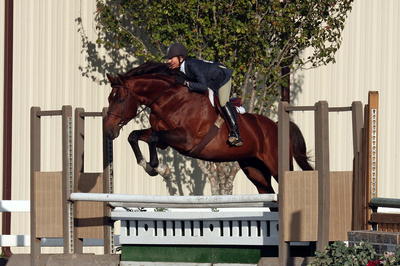 Jimmy Wofford Clinic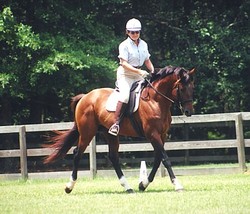 American Warmblood Inspection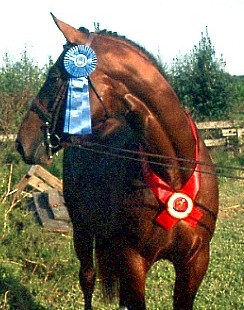 Performs in stadium jumping, show hunters and eventing.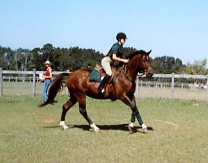 Cross Country jumping comes naturally for him with his brave heart and athletic ability.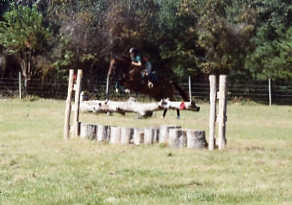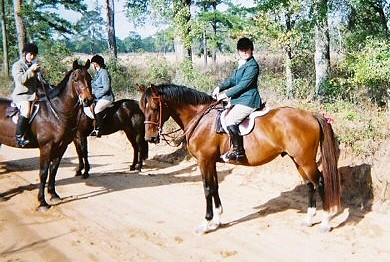 Bank Marque foxhunts on a regular basis with the Live Oak Hounds.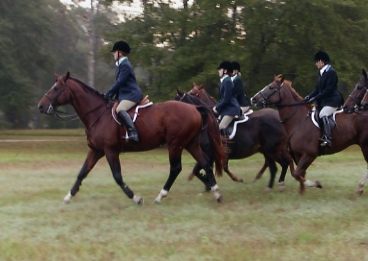 He is such a gentleman that he hunts with the field.