Carrdian Farm Services: Let Us Do The Work So You Look Good and Perform Well.
Everything the Show Hunter, Fox Hunter or Dressage Rider and Horse Needs or Wants.
Boarding
We offer pasture board with two per day feedings. We feed coastal bermuda hay in the pastures when grass is dormant and will manage blanketing needs for your horse if desired. Stalls and corrals are available for boarders when needed for layup or overnight prior to a show or hunt.
Board: $375
Hay extra/month when needed: $65

Blanketing/month: $45

Stall/corral/paddock usage/night: $10 (boarders)

Visiting Horses:

Stall and paddock access: $35 first night and $25 after that.

Paddock: $25 first night and $20 after that.

Pasture: $20/night

All based on availability.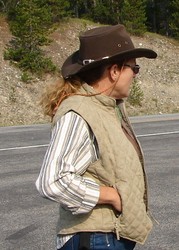 Fox Hunter Training and Exercise/Conditioning Program
FOX HUNTING HORSE/RIDER SERVICES
We will train your horse to hunt by introducing it to hunting at hound exercise and then actually hunting the horse for you. We also provide lessons in the field for riders so that they learn the proper and safe way to hunt. Once hunting we make it easy for the rider by cleaning up your horse and delivering it to the meet for you. We can also lease you a horse for a hunt if one is available that suits your riding level.
Hound Exercise: $75 (C. Taber) $50 (other rider)
Hunt Horse: $200 (C. Taber) $100 (other rider)
Lease horse to hunt (if available): $200
Training session for rider in the hunt field: $100
Hunt Package (We bathe your horse, keep in a stall or paddock and deliver it to the hunt): $50
EXERCISE/CONDITIONING PROGRAM
We offer an exercising/conditioning program for fox hunters so that your horse is fit for the hunt. We like to start out in cubbing season with three times/week and then many go to two times/week when hunted regularly in addition to the exercise program. Horses are either ridden or ponied with a group rotating the ridden horse so that all horses are ridden during the week. Your horse can be on a "ride only" schedule for an additional fee.
Ride/pony session: $25

Ride only session: $30
Lessons for the Rider/Schooling for the Horse
We offer lessons for the beginner to advanced in Show Hunters and Jumpers, Fox Hunting, Dressage and Eventing. Our staff has years of experience in these areas and can work with you to excell in these fields. We prefer to work with you and your horse, but horses are available for use. Lessons take place in one of our 3 rings or out on our trails and cross country fences.
Rate: $75 (C. Taber)

$45 (other coach)

$25 (additional rider)

Horse Usage Fee: $10
Monthly Horse Lease (if available):
$ 350 (half) plus half of expenses
$ 700 (full) plus expenses
We offer schooling for the horse from the basics of giving to the bit, balance and lateral work to jumping gymnastics, courses in the ring and cross country jumps. We can also see to the initial breaking of young horses.
Horse Training Session: $50

Horse Training/Month: $1,200

Young Horse Breaking: $1,200/month